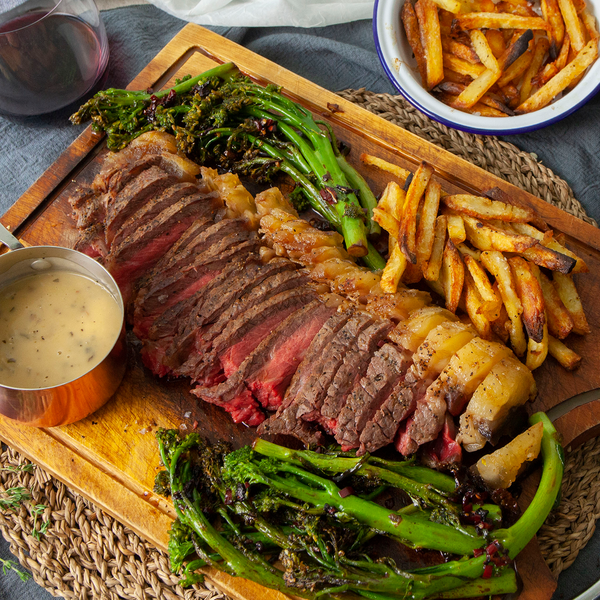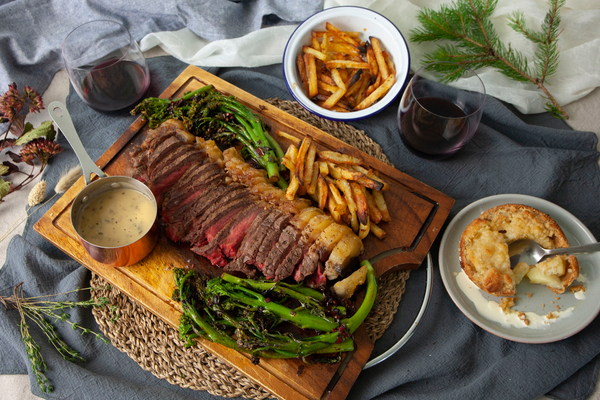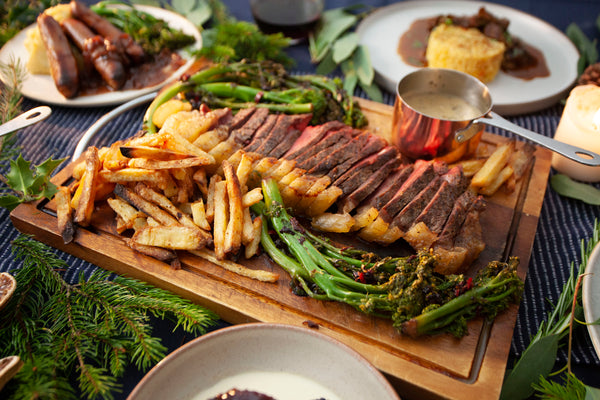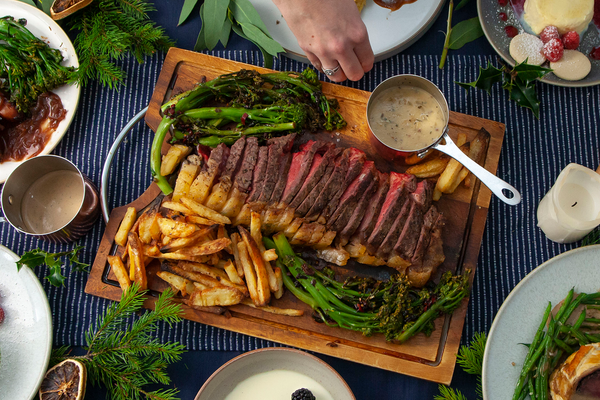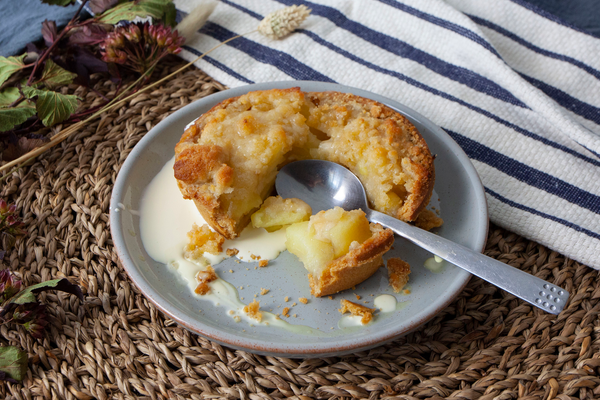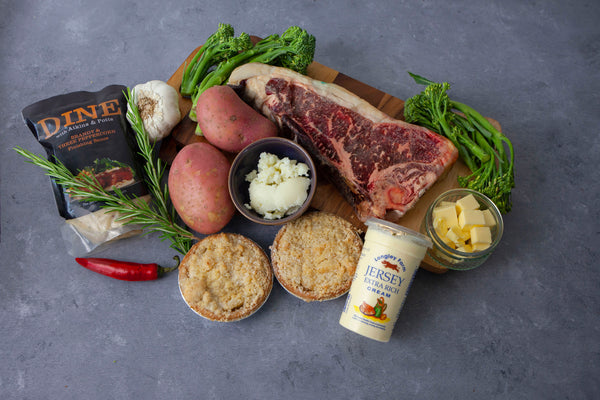 What's In The Box
This box contains all the ingredients for you to create the following menu:

UK Ex-Dairy Bone-In Sirloin (to share) served with garlic and chilli tenderstem, beef dripping chips and peppercorn sauce
Pre-Made Apple Crumble Tart served with Longley Farm cream.

Included is also a timeline for each dish and a comprehensive Hosting Guide that will take you through every stage of the process ensuring you'll be as prepared as you can be ahead of your meal.

Our UK ex-dairy meat:
This beautifully aged bone-in sirloin will not disappoint. Farmed here in the UK the cows are put out to pasture for at least 4 years after their milking years. This allows the animal a better quality of life and it provides us with a much higher standard of meat, deep flavour and beautiful marbling. This is a sustainable approach to farming and one that we support wholeheartedly at The Host's Pantry. You'll cook your steak on the bone to maintain moisture and flavour throughout the cooking process.

Our pre-made Apple Crumble Tart is sourced from Gill's Puddings in Market Drayton in the heart of the Shropshire Countryside. All of Gill's puddings are handmade and if you're quick enough to hide the packaging, you could always pull this off as your own. We won' tell if you don't! This pre-made dessert offers you a decadent end to your meal, without any of the work.



PREP & SERVE TIME
Prep: 15 minutes
Serve: 45 minutes
Required Equipment
• Ovenproof frying pan/deep roasting tin
• Bowl
• Baking tray
• 2 saucepans
• Foil

Allergens
DELIVERY
Standard delivery (8am-6pm, Tuesday-Friday) £7.95

Standard delivery (8am-6pm, Tuesday-Friday) FREE for orders over £70

All meat is delivered either in a chilled or frozen state in insulated packaging specifically designed to keep your food safe in transit

Delivered in compostable and recyclable packaging