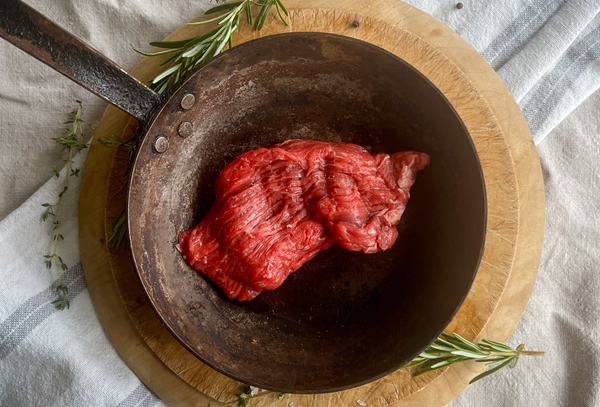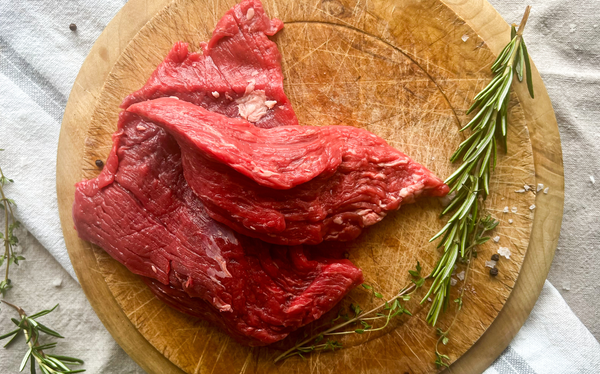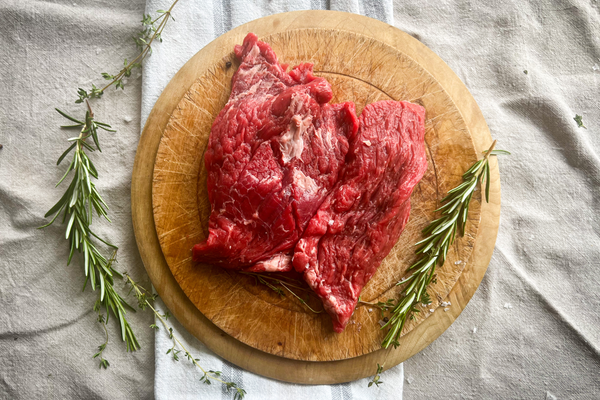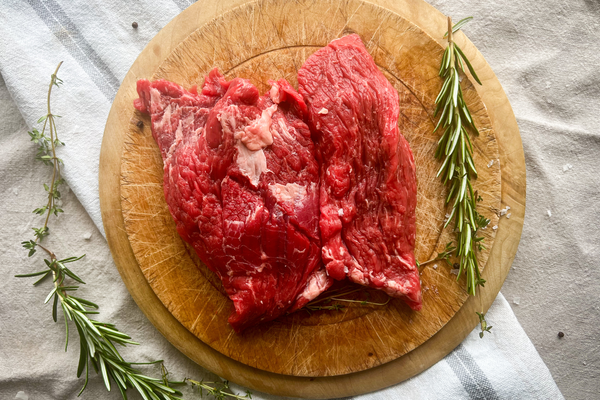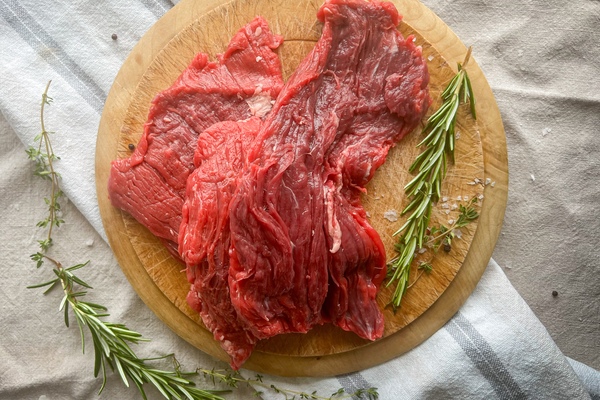 Product Details
Our Ex-Dairy Bavette offers the tenderness of a fillet but for a third of the price. Taken from the skirt of our older cows this cut provides a deep beef flavour.

The best way to cook this cut is on a very hot pan, seared each side for a couple of minutes and allowed to rest for 5-10 minutes. The key is to make sure the steak is at room temperature before you cook it.

Our ex-dairy cow are farmed here in the UK the cows are put out to pasture for at least 4 years after their milking years. This allows the animal a better quality of life and it provides us with a much higher standard of meat, deep flavour and beautiful marbling. This is a sustainable approach to farming and one that we support wholeheartedly at The Host's Pantry.

Ingredients
UK Ex-Dairy Bavette, Farmhouse Butter, Fresh Rosemary
How to store
All meat is delivered in a chilled or frozen state and can either be frozen on delivery or refrigerated and consumed within 3 days, unless stated otherwise.
Delivery
Standard delivery (8am-6pm, Tuesday-Friday) £7.95

Standard delivery (8am-6pm, Tuesday-Friday) FREE for orders over £70

All meat is delivered either in a chilled or frozen state in insulated packaging specifically designed to keep your food safe in transit

Delivered in compostable and recyclable packaging