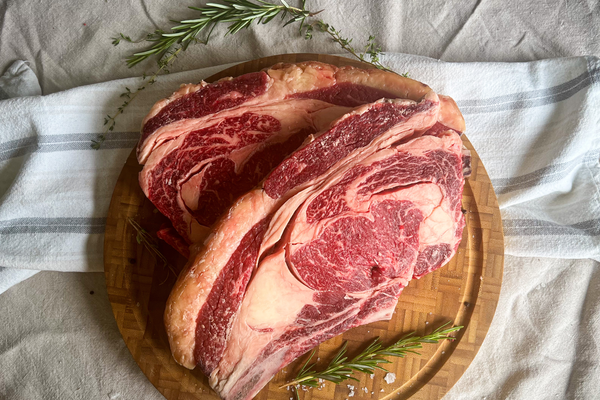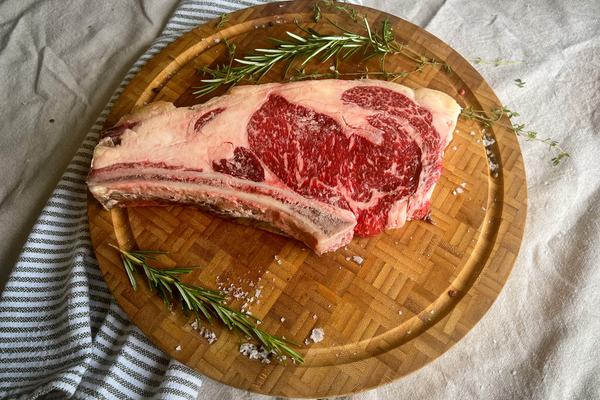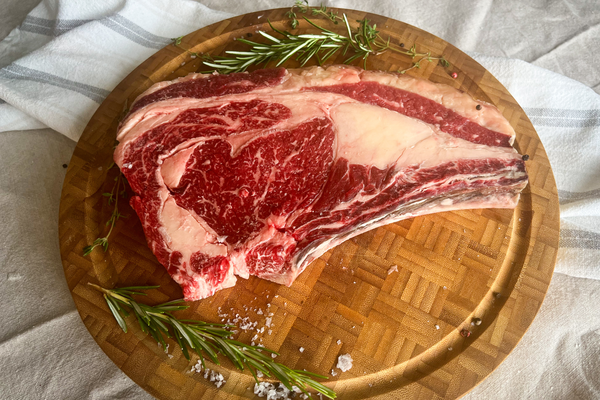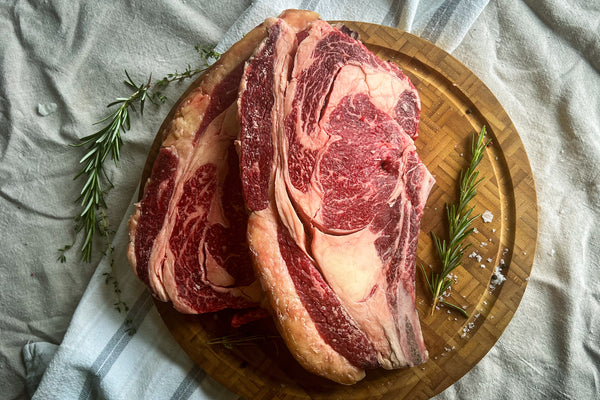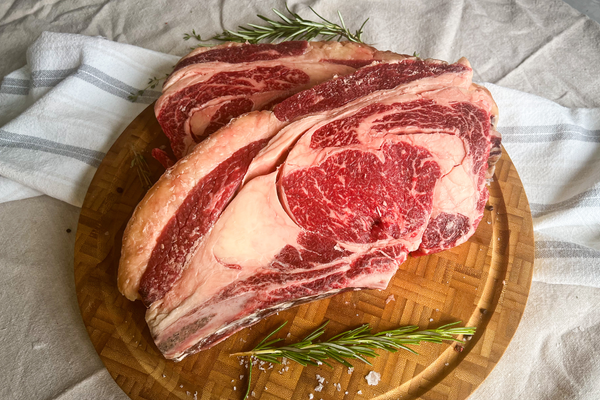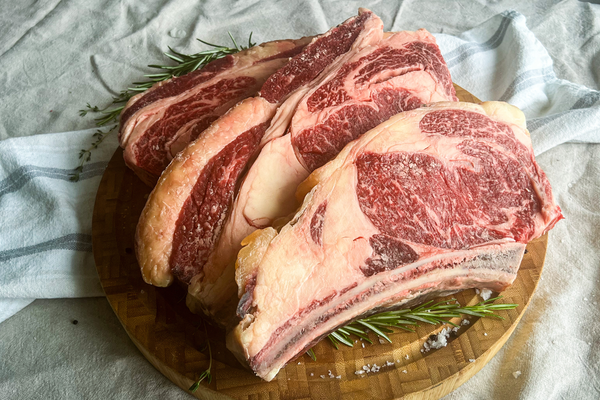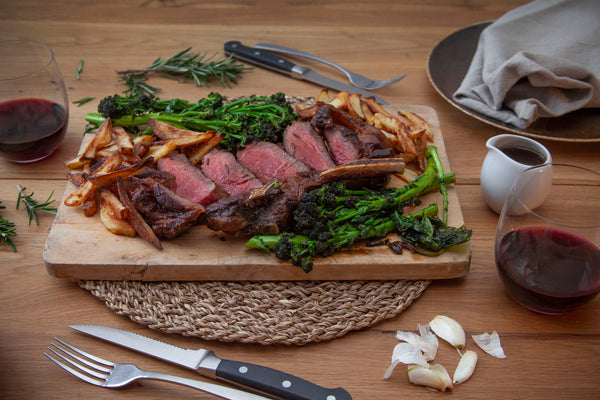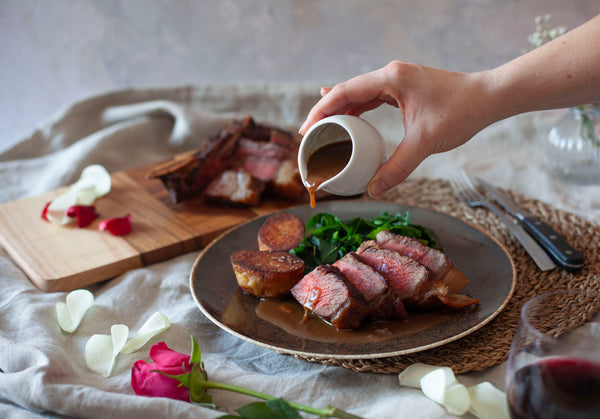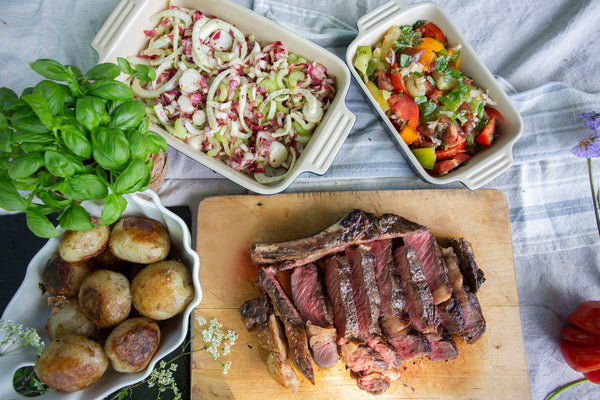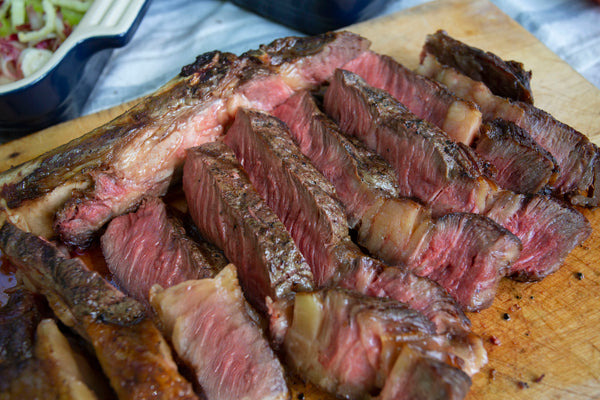 Product Details
Perfect to share, this very special cut of meat is sourced from Northern Spain. The cows are free to roam naturally and grow until they are 8-12 years old. This longer life span allows the cow to develop a higher fat content providing us with incredible flavouring and impressive marbling, hence it's nickname - Spanish Wagyu! This meat is used in some of the best restaurants across Europe and the UK – and now you can enjoy it in your home.

Don't be afraid to do this meat justice, whether you want to cook it on the BBQ or in the kitchen, we'll include a step-by-step guide to ensure you get the most out of this wonderful meat.

The prime rib comes from the middle section of the cow and is renowned for integrated fat content and high concentration of flavour. Both the prime rib and sirloin are highly sought after cuts in the Galicia region.
Ingredients
Galician Prime Rib, Farmhouse Butter, Fresh Rosemary
How to store
All meat is delivered in a chilled or frozen state and can either be frozen on delivery or refrigerated and consumed within 3 days, unless stated otherwise.
Delivery
Standard delivery (8am-6pm, Tuesday-Friday) £7.95

Standard delivery (8am-6pm, Tuesday-Friday) FREE for orders over £70

All meat is delivered either in a chilled or frozen state in insulated packaging specifically designed to keep your food safe in transit

Delivered in compostable and recyclable packaging