Main - Boar Bangers & Mash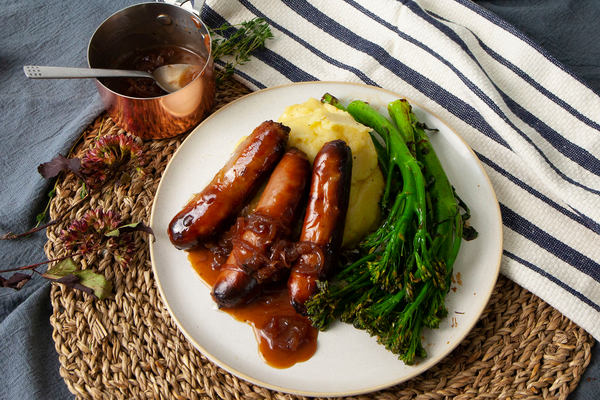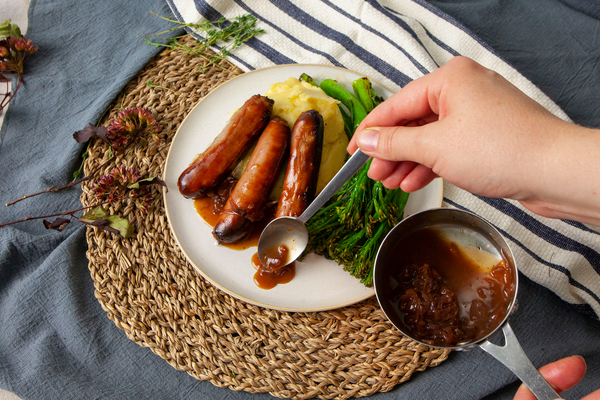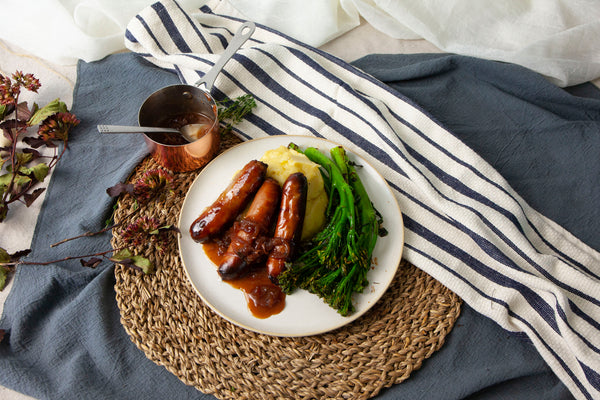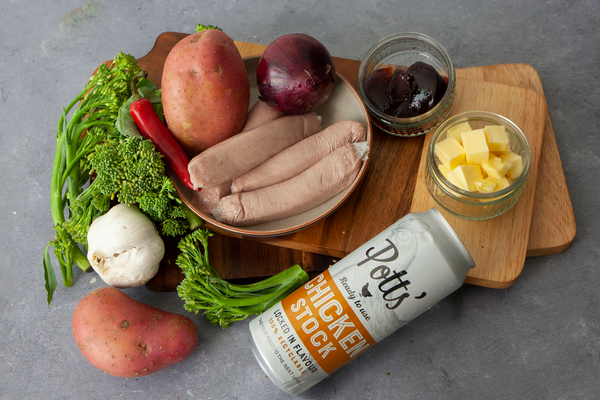 Product Details
Not your average bangers and mash, made using our favourite Shropshire wild boar sausages, (very) buttery mashed potato, tenderstem and succulent redcurrant and onion gravy. It has all the usual delicious elements, they're just made with a little extra finesse.

Also available as a two course recipe box in our 'curated recipe boxes'.

All of the ingredients will be delivered in a chilled state in insulated packaging specifically designed to keep your food safe in transit. All packaging is recyclable or compostable.

PREP & SERVE TIME
Prep: 30-40 minutes
Serve: 20-25 minutes
Required Equipment
• Baking tray
• Potato ricer or sieve
• Mixing bowl
• Saucepan x 2
• Mixing bowl
• Frying pan

Pantry items
• Salt and pepper
• Olive oil
• Soy sauce
Allergens
Soy, Onion
If you require assistance with allergens/dietary requirements please contact us directly at hello@hostspantry.com