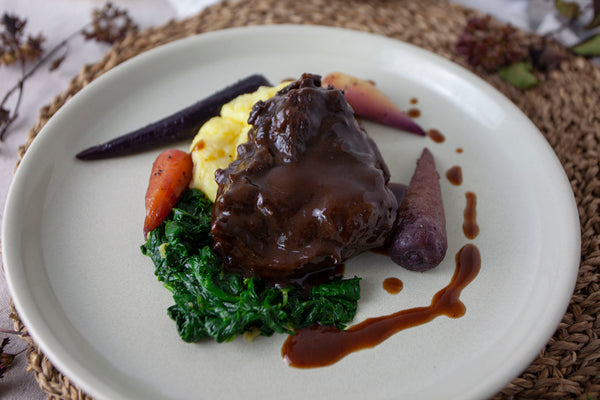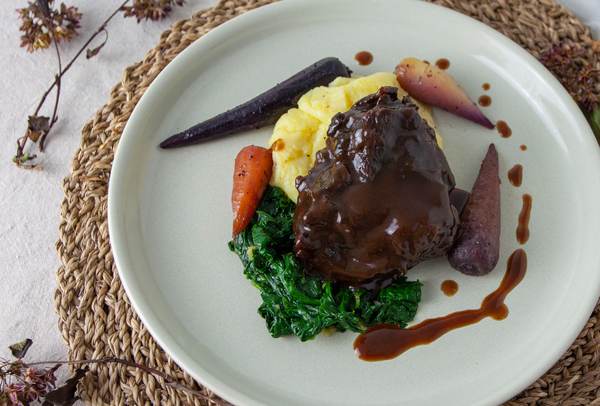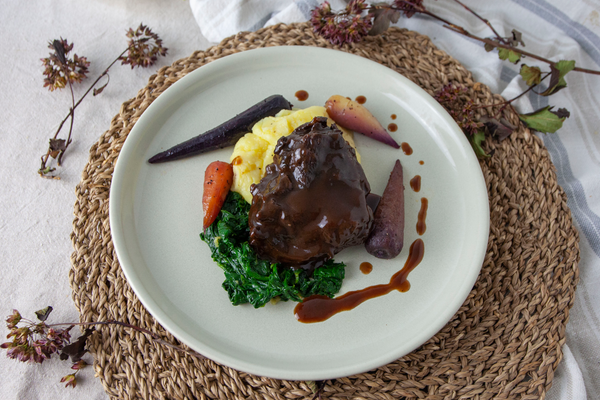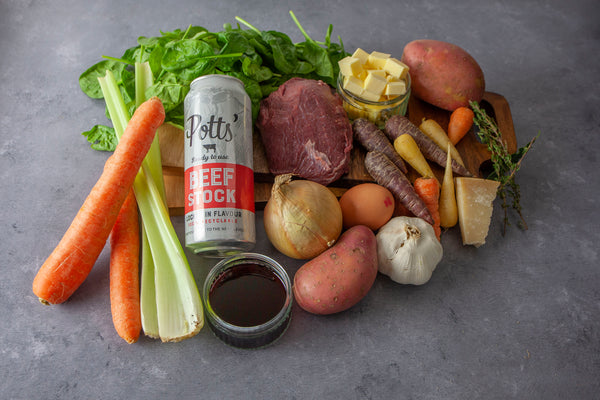 Product Details
Our tender braised ox cheek is decadence and heartiness rolled into one.

The ox cheek is served alongside our (very) buttery mashed potato, rainbow chantenay carrots, wilted spinach and is doused in the reduced braising liquor, adding another layer of decadence. This dish is a refined hug on a plate.

This main course is very simple to execute making it the ideal option when cooking for 6 or more people.
PREP & SERVE TIME
Prep: Approx. 3 hours
(The short ribs need to cook for approx. 2 hours and then the sauce needs to reduce for a further 45 minutes – 1 hour, so we recommend getting this task underway in the morning, or at least 3 hours ahead of hosting)
Serve: 25 minutes
Required Equipment
• Large frying pan
• Roasting tin
• Potato ricer/sieve
• Sharp knife
• Mixing bowl
• Saucepan/frying pan with lid x 2
• Saucepan x 3 (or microwave)
• Small jug/gravy boat

Pantry items
• Olive oil
• Salt and pepper
Allergens
Celery, Onion, Garlic
If you require assistance with allergens/dietary requirements please contact us directly at hello@hostspantry.com