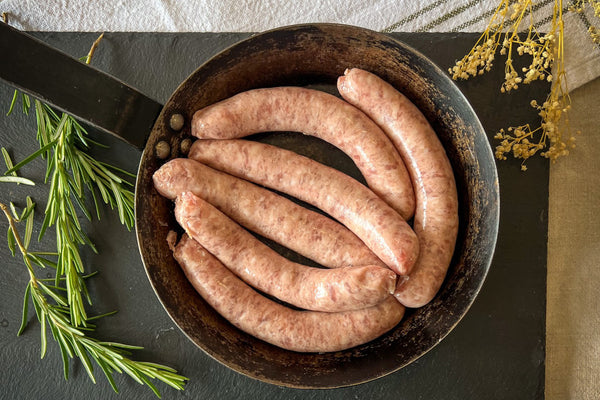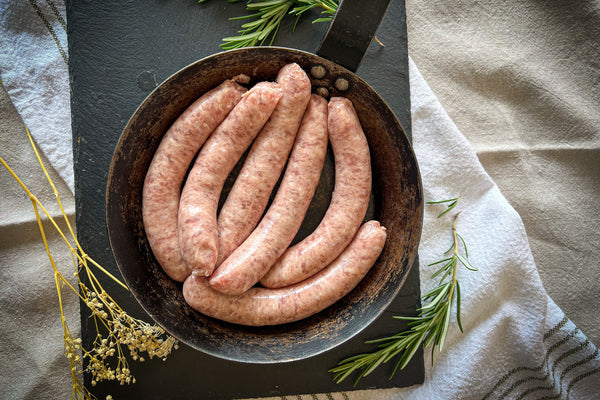 Product Details
These succulent farmhouse sausages are made using the shoulder, belly and of our Shropshire reared pigs. The quality of the meat speaks for itself and these sausages have become a staple buy for a lot of our customers - they also go down a treat at any event or show that we attend!

Perfect to enjoy on the BBQ, over breakfast or alongside good old mash and gravy.

Suitable for freezing on delivery if you're looking to stock up.
Ingredients
How to store
All meat is delivered in a chilled or frozen state and can either be frozen on delivery or refrigerated and consumed within 3 days, unless stated otherwise.
Delivery
Standard delivery (8am-6pm, Tuesday-Friday) £7.95

Standard delivery (8am-6pm, Tuesday-Friday) FREE for orders over £70

All meat is delivered either in a chilled or frozen state in insulated packaging specifically designed to keep your food safe in transit

Delivered in compostable and recyclable packaging