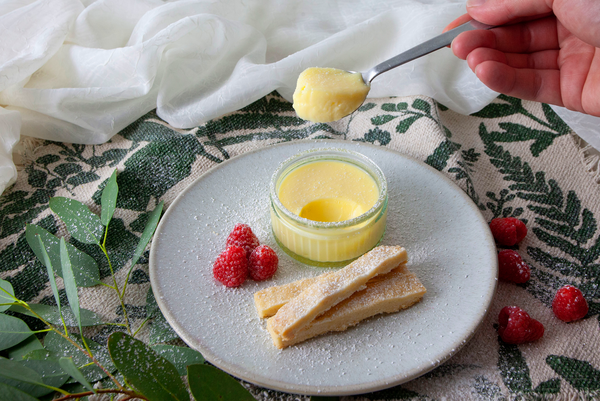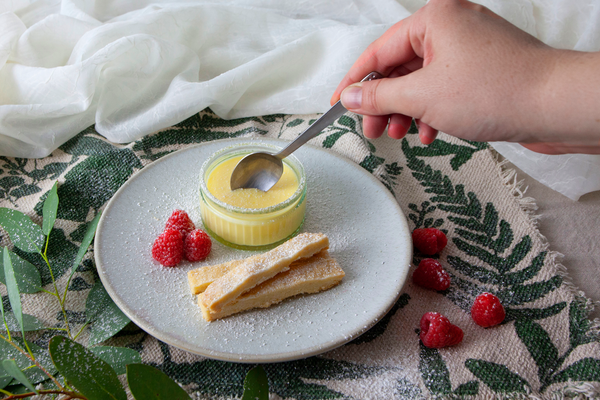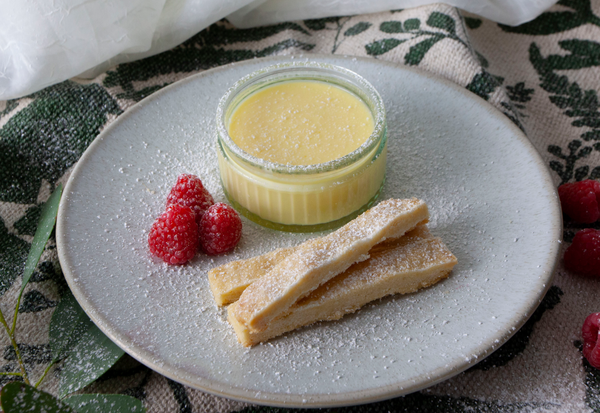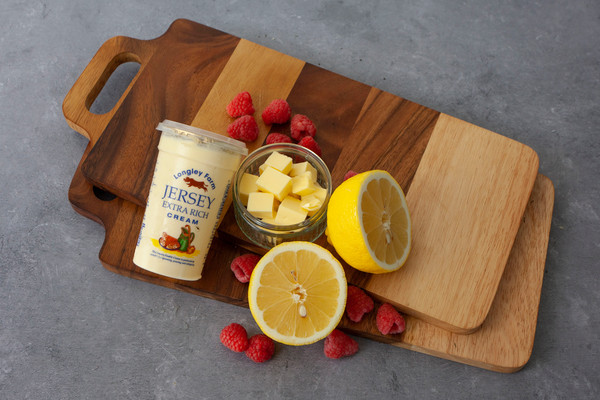 Product Details
Our creamy lemon posset only takes 10 minutes to prepare so, if you're looking to make your own dessert but you want to minimise the work then this is your dish. Served with fresh raspberries and homemade shortbread this dessert offers a light and luxurious finish to your meal.

All of the elements of this dessert are made ahead of time - a host's dream!

All of the ingredients will be delivered in a chilled state in insulated packaging specifically designed to keep your food safe in transit. All packaging is recyclable or compostable.
PREP & SERVE TIME
Prep: 20 minutes
Serve: 2 minutes
Required Equipment
• Saucepan
• Grater
• Mixing bowl
• Greaseproof paper
• Baking tray
Pantry items
• Flour
• Sugar
• Icing sugar (optional)
Allergens
Dairy, Gluten
If you require assistance with allergens/dietary requirements please contact us directly at hello@hostspantry.com