Main - Artichoke Filo Pie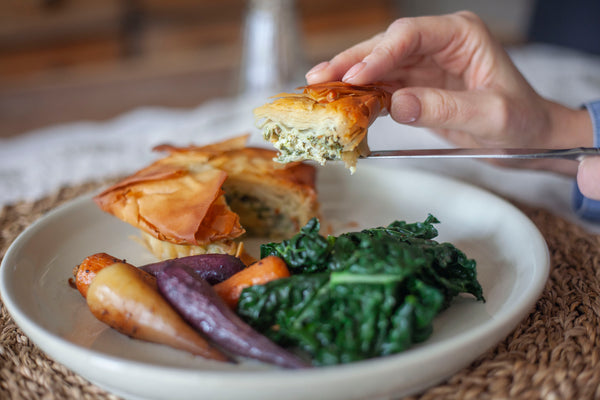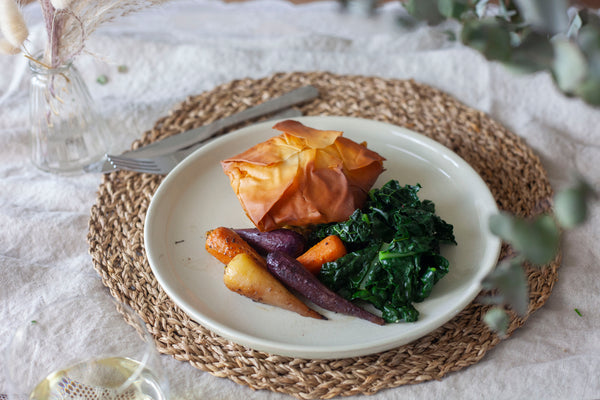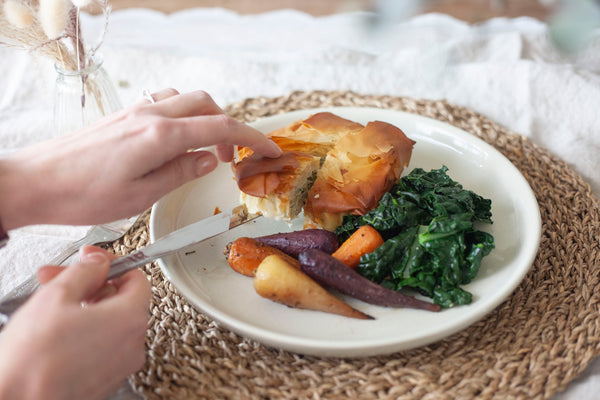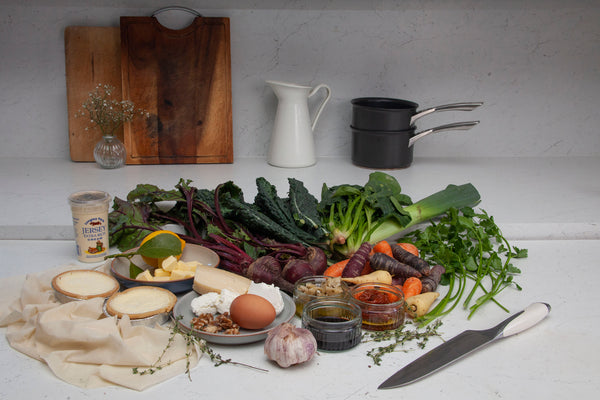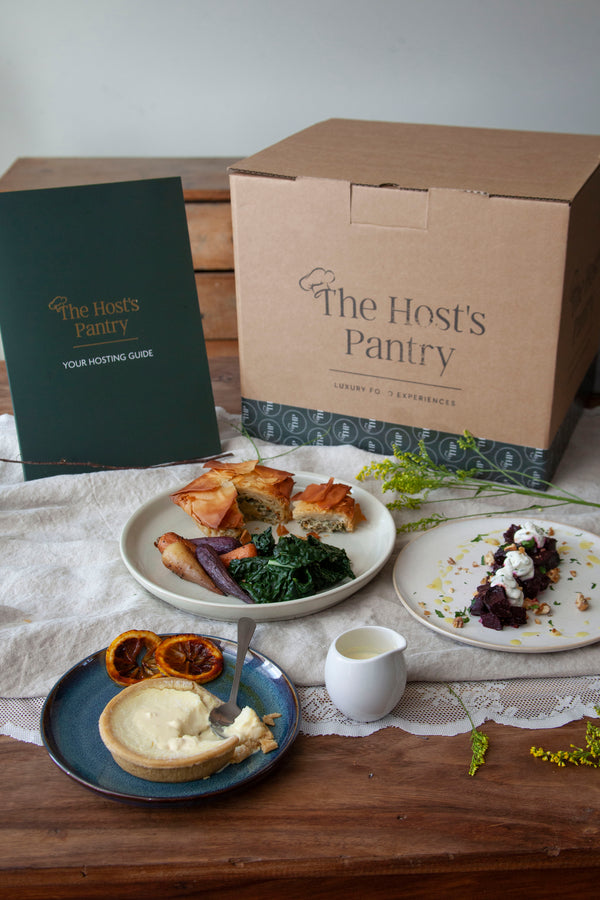 Product Details
This delicious, and very pretty, artichoke filo pie is an impressive vegetarian dish that you can prepare ahead of time. Meaning less time baking and more time enjoying time with your guests. The artichoke and sundried tomato pie is served with buttered rainbow chantenay carrots and cavolo nero.

You'll cook the pies fresh and so you'll need to put these in the oven an hour before desired serving time and 15 minutes before they're done you'll pull the other elements together.

All of the ingredients will be delivered in a chilled state in insulated packaging specifically designed to keep your food safe in transit. All packaging is recyclable or compostable.
PREP & SERVE TIME
Prep: 15 minutes
Serve: 70 minutes (includes cooking time for pies)
Required Equipment
• Mixing bowl
• Sharp knife
• Saucepan
• Fine grater
• Balloon whisk
• 2 bowls
• Pastry brush
• Frying pan with lid
• 2 individual pastry tins/large Yorkshire pudding tin
Pantry items
• Salt and Pepper
• Olive oil

Allergens
Dairy
If you require assistance with allergens/dietary requirements please contact us directly at hello@hostspantry.com