Main - Lamb Rump with Pomme Anna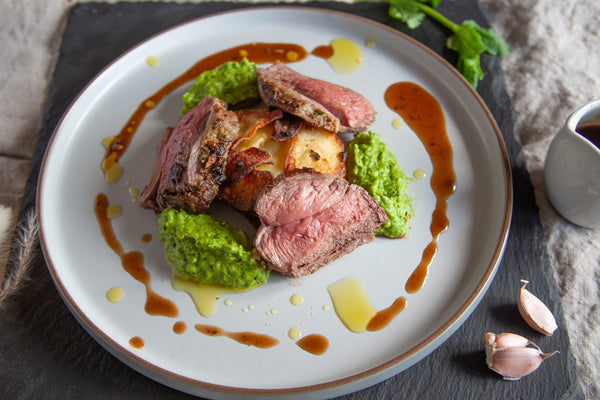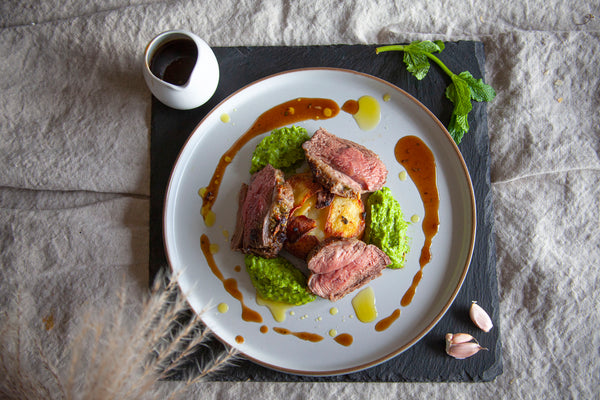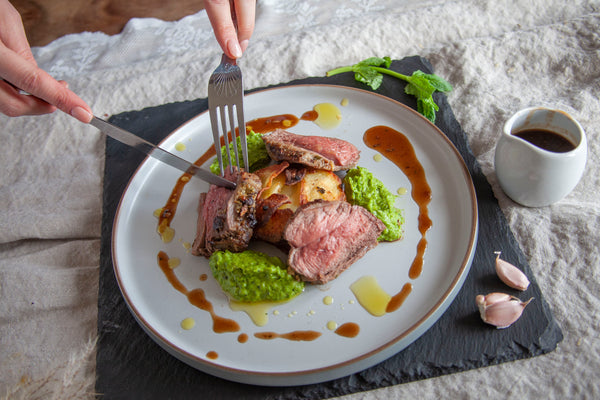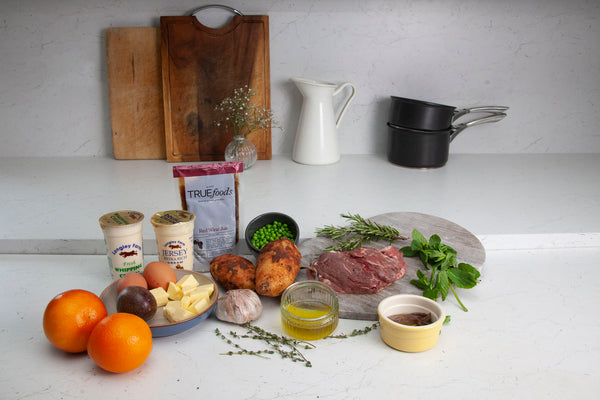 Product Details
Our delicious lamb rump is the star of the show on this plate, served with Pomme Anna and a minted pea puree and a delicious lamb jus. If you're yet to try Pomme Anna, these potatoes are wonderfully crisp on the outside, yet soft and sumptuous in the middle.

This main course takes a little more time to prepare (because we have to account for the marinating time too!) but once you've prepared all your elements it's very simple to pull together when everyone is sat round the table.

All of the ingredients will be delivered in a chilled state in insulated packaging specifically designed to keep your food safe in transit. All packaging is recyclable or compostable.
PREP & SERVE TIME
Prep = 2 hours 40 minutes (including marinating time)
Serve= 35 minutes (including cooking time for the lamb)
Required Equipment
• Sharp knife
• Clingfilm
• Chopping board
• Mixing bowl
• Parchment paper
• 2 baking trays
• 12 mm diameter cooking ring
• 2 saucepans
• Sieve
• Hand blender/food processor
• Lidded plastic container/bowl
• Foil
• Frying pan

Pantry items
• Salt and Pepper
• Olive oil

Allergens
Dairy
If you require assistance with allergens/dietary requirements please contact us directly at hello@hostspantry.com