Main - Sea Bass with Beurre Blanc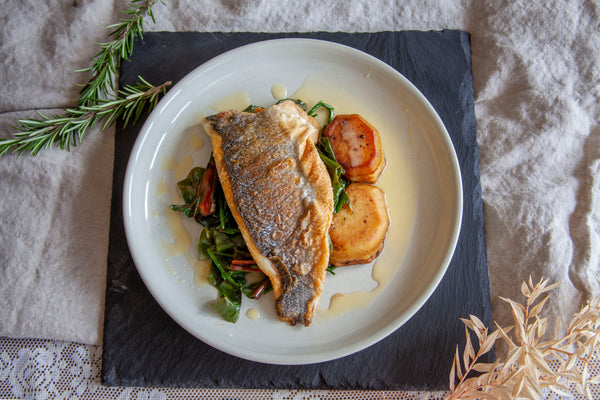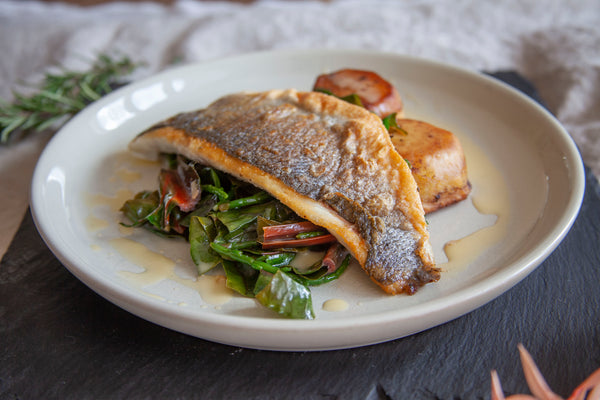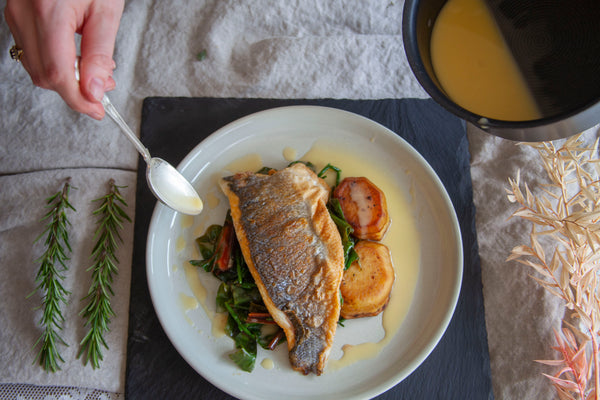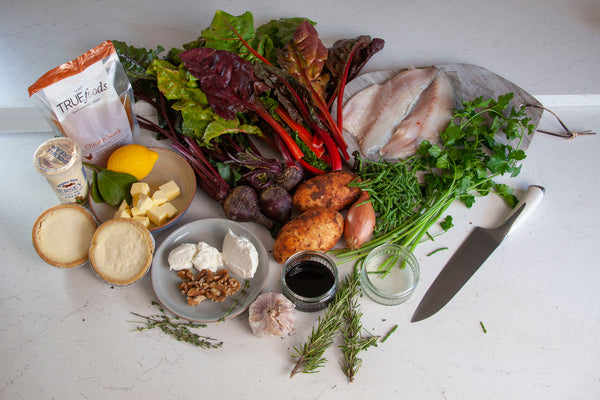 Product Details
Perfect for fish lovers, our Sea bass with Beurre Blanc, fondant potatoes, chard and samphire. The delicate fish is perfectly complemented by a creamy, sweet and sharp Beurre Blanc and if you're yet to try fondant potatoes, you won't look back and you'll be finding any excuse to cook your potatoes this way!

With all of the elements being prepared ahead of time this showstopping dish won't keep you in the kitchen all night.

All of the ingredients will be delivered in a chilled state in insulated packaging specifically designed to keep your food safe in transit. All packaging is recyclable or compostable.
PREP & SERVE TIME
Prep = 1 hour and 5 minutes (including curing time)
Serve = 35 minutes (including cooking and resting time)
Required Equipment
• Clingfilm
• Sharp knife
• Bowl
• Pastry brush
• Ovenproof frying pan/deep roasting tin
• Saucepan
• Jug
• Serving plates
• Frying pan
• Lidded saucepan/frying pan
• Baking tray
• Timer
• Microwave


Pantry items
• Salt and Pepper
• Olive oil

Allergens
Fish, dairy
If you require assistance with allergens/dietary requirements please contact us directly at hello@hostspantry.com