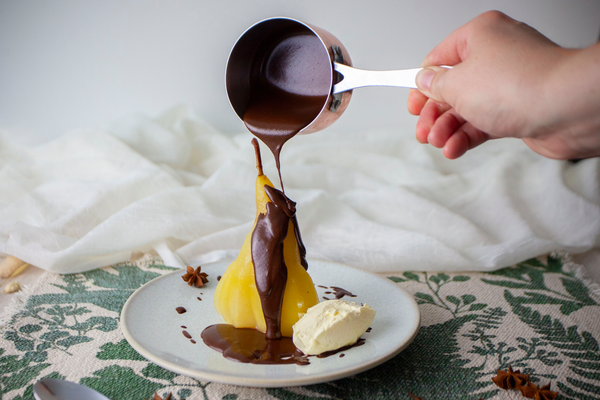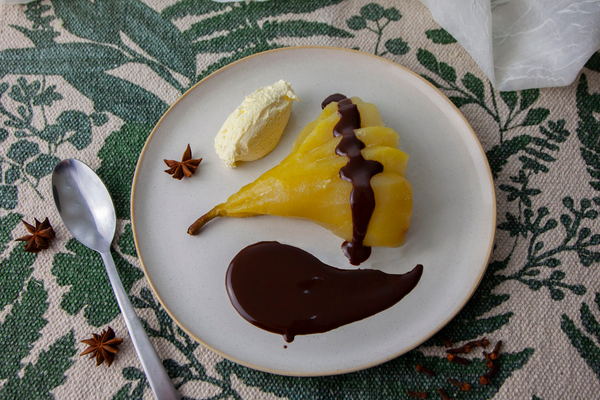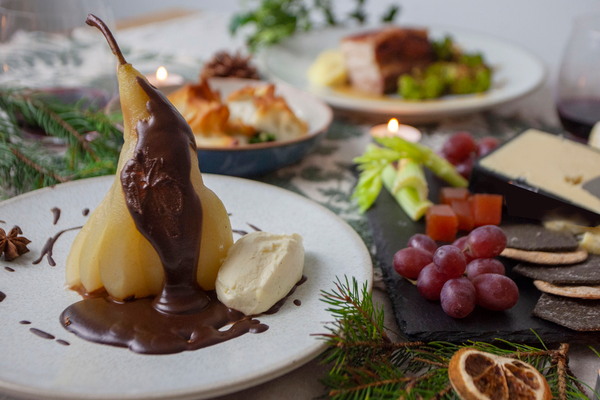 Product Details
A perfect pear-ing for any winter menu.

The pears are poached in a winter spice medley and finished with homemade chocolate sauce and Chantilly cream - making this stunning dish as impressive on the tastebuds as it is on the plate!

All of the ingredients to make this dish will be delivered in a chilled state in insulated packaging specifically designed to keep your food safe in transit. All packaging is recyclable or compostable.

PREP & SERVE TIME
Prep: 40 minutes
Serve: 5 minutes
Required Equipment
• Saucepan x 2
• Mixing bowl
Pantry items
There are no pantry items required for this dish.

Allergens
Dairy
If you require further assistance with allergens/dietary requirements please email us directly at hello@hostspantry.com