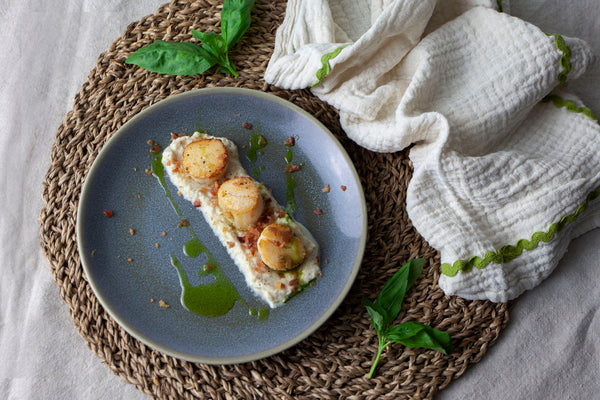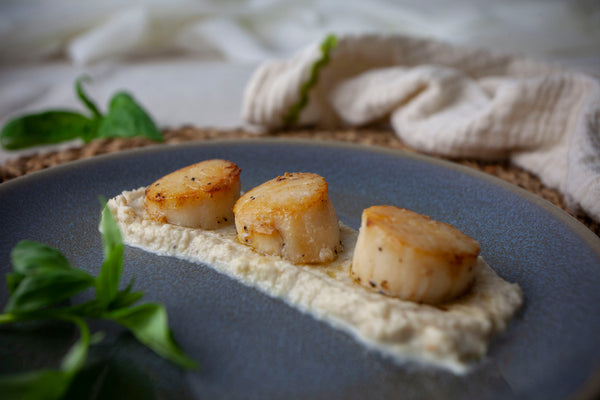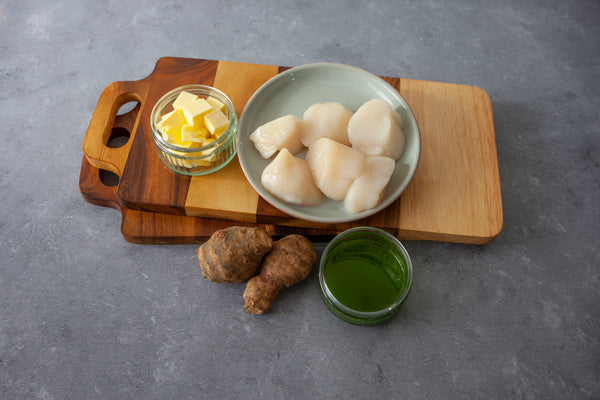 Product Details
These succulent Pacific king scallops steal the show of this delicate starter. Paired with artichoke puree, a crunchy bacon crumb and finished with a drizzle of THP's basil oil this starter is the perfect addition to your menu.

If you're worried about getting the perfect cook on your scallops – don't be, we've got you covered. Our method hasn't failed us (or our customers) yet and once you have the 'knack' you'll be able to use this cooking method again and again to impress your dinner guests.

All of the ingredients will be delivered in a chilled state in insulated packaging specifically designed to keep your food safe in transit. All packaging is recyclable or compostable.

PREP & SERVE TIME
Prep - 20 minutes
Serve - 10-15 minutes
Required Equipment
• Frying pan
• Plate
• Spoon
• Saucepan
• Sharp knife
• Blender
Pantry items
• Salt and pepper
• Olive oil
• Whole milk

Allergens
Dairy
If you require assistance with allergens/dietary requirements please contact us directly at hello@hostspantry.com