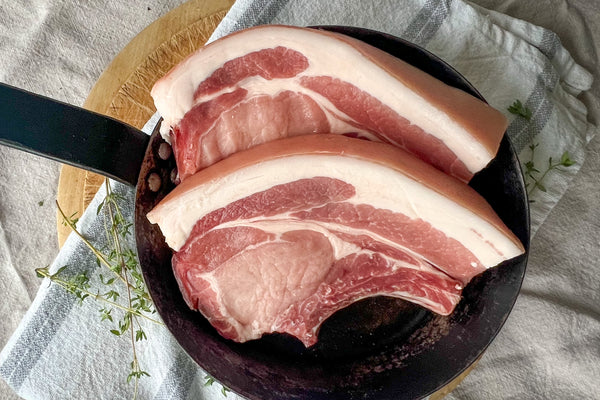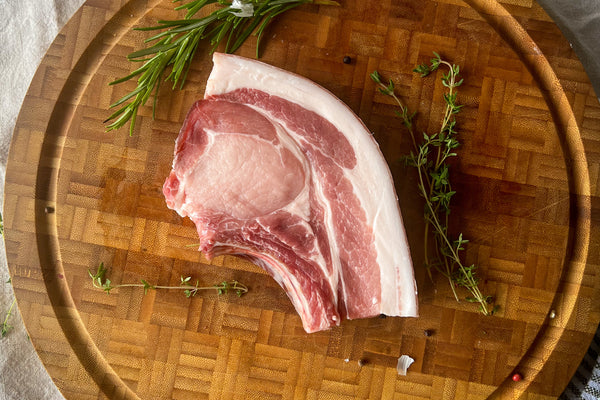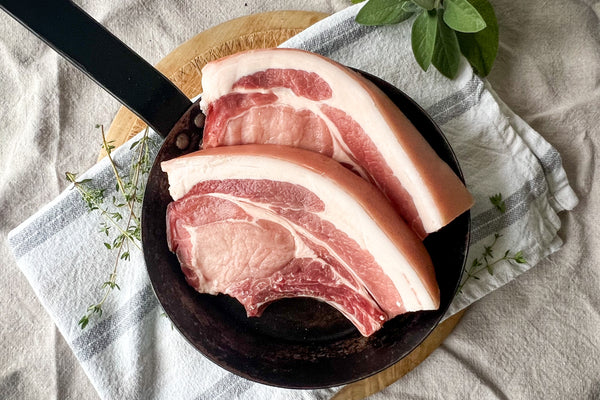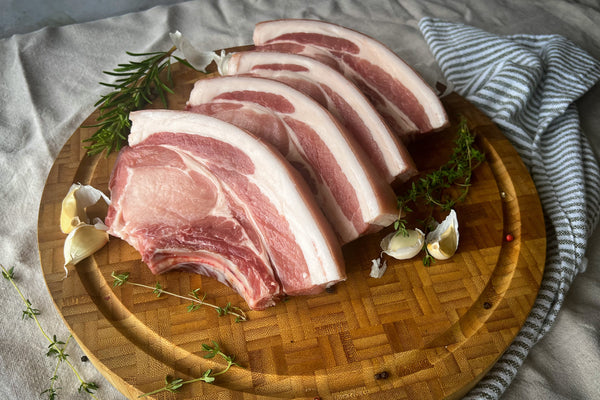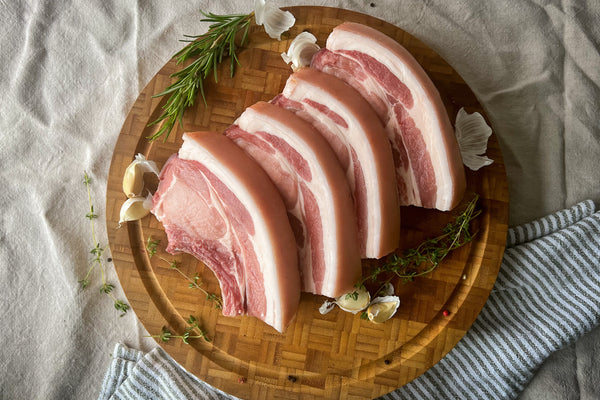 Product Details
Our thick cut rare bred Shropshire pork chops are the perfect meat for your BBQ this summer, or as the stat of the show for your dinner party.

These pigs are reared free range and are lovingly looked after by our wonderful supplier Mel who takes huge pride in the care of his animals.

Suitable for freezing on delivery if you're looking to stock up.
Ingredients
How to store
All meat is delivered in a chilled or frozen state and can either be frozen on delivery or refrigerated and consumed within 3 days, unless stated otherwise.
Delivery
Standard delivery (8am-6pm, Tuesday-Friday) £7.95

Standard delivery (8am-6pm, Tuesday-Friday) FREE for orders over £70

All meat is delivered either in a chilled or frozen state in insulated packaging specifically designed to keep your food safe in transit

Delivered in compostable and recyclable packaging