Starter - Glazed Beetroot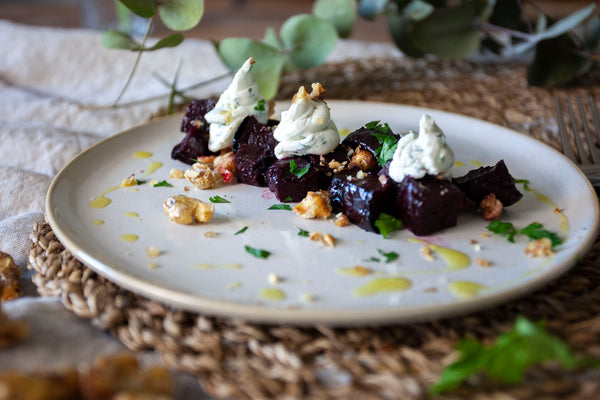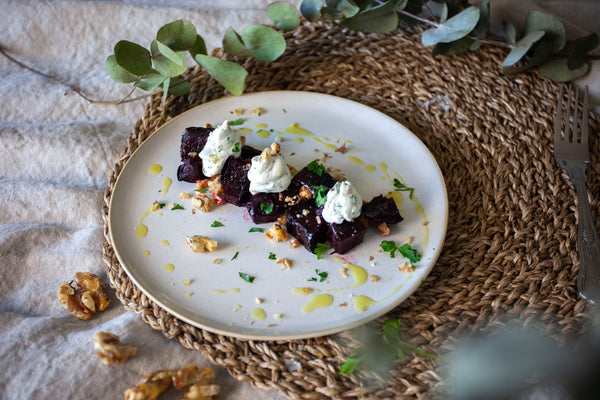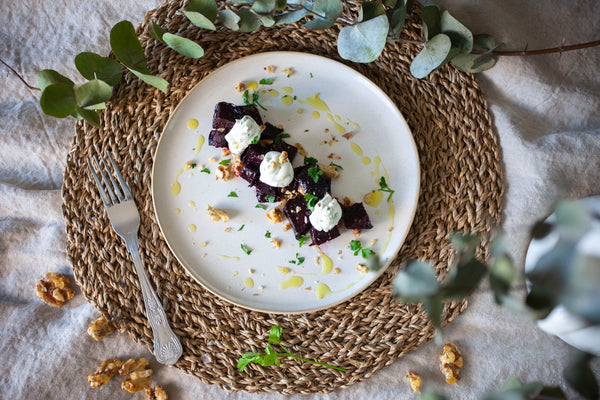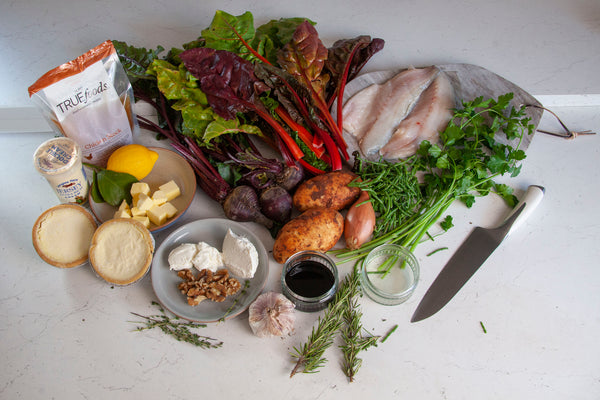 Product Details
Our Glazed Beetroot is simply irresistible and offers a beautiful starter to impress your guests with. Our zesty glaze adds to the richness of the beetroot that's served with creamy goats cheese and candied walnuts. The perfect lighter options if you're looking to serve three courses.

You can prepare all the elements ahead of time so you'll only need 10 minutes to plate up this pretty starter.

All of the ingredients will be delivered in a chilled state in insulated packaging specifically designed to keep your food safe in transit. All packaging is recyclable or compostable.
PREP & SERVE TIME
Prep: 75-90 minutes (including cooking time)
Serve: 10 minutes
Required Equipment
• Baking tray
• Sharp knife
• 2 forks
• Kitchen foil/parchment paper
• 3 mixing bowls
• Piping bag
• Frying pan

Pantry items
• Salt and pepper
• Olive oil
• Sea salt flakes

Allergens
Walnuts, Dairy
If you require assistance with allergens/dietary requirements please contact us directly at hello@hostspantry.com