The Burgers and Bangers Box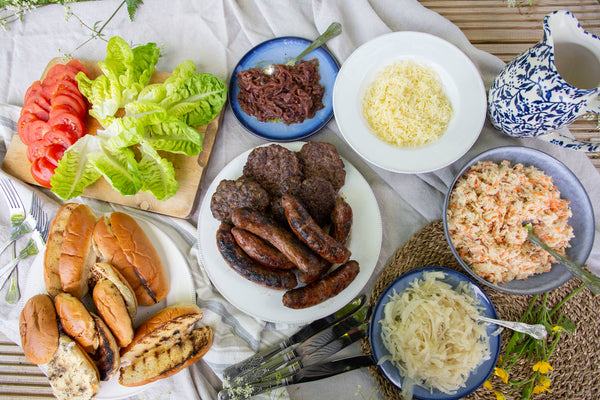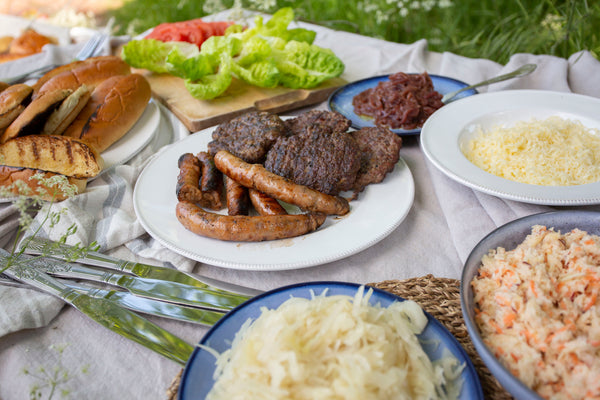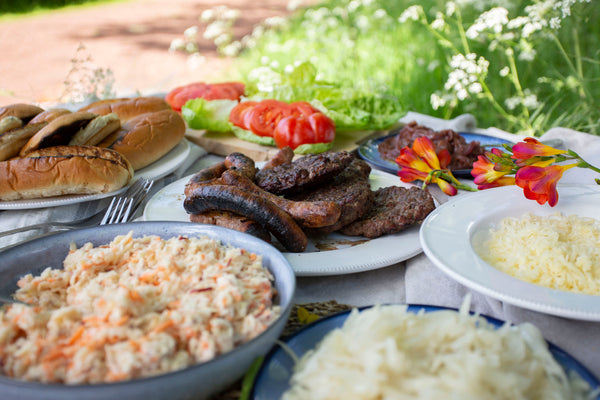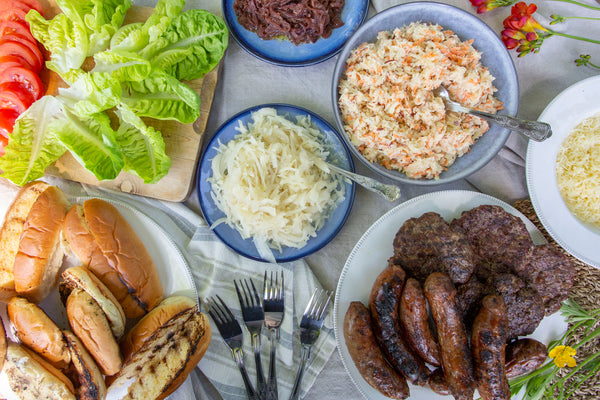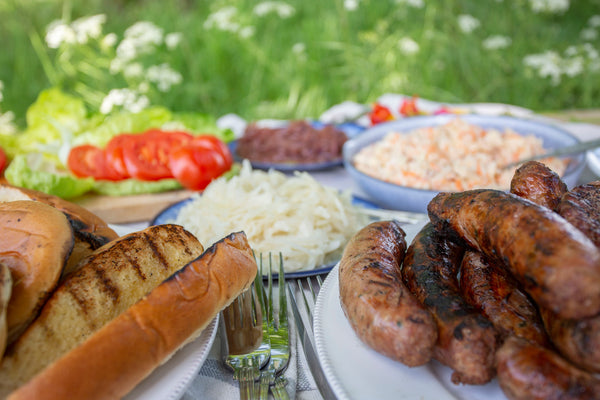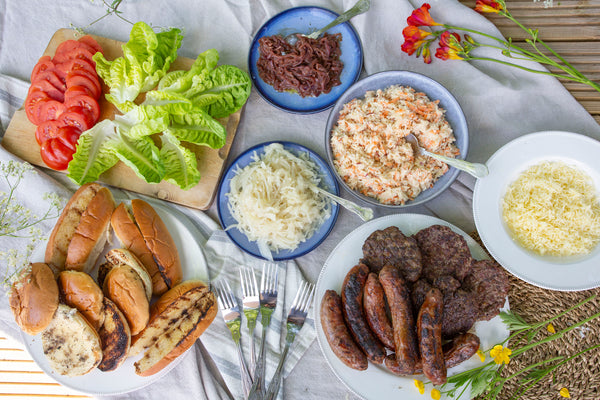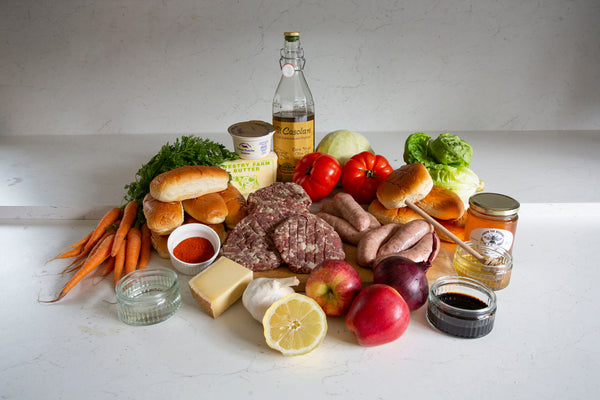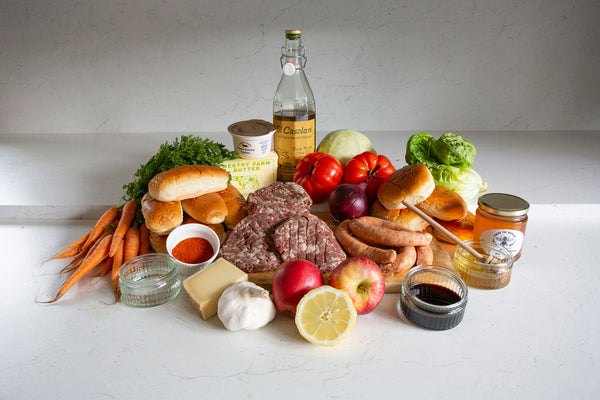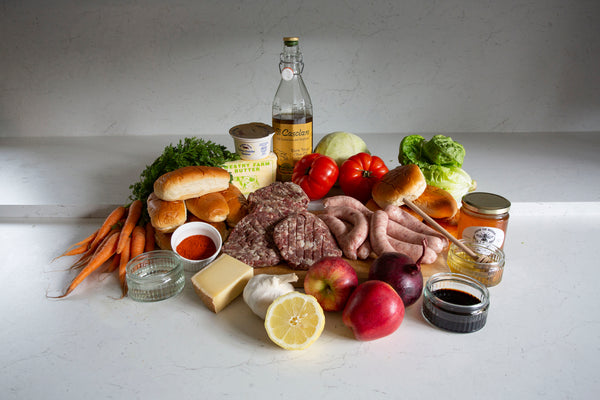 What's In The Box
Choose from a selection of sausages to accompany the premium beef burgers:
Merguez
Farmhouse
Wild Boar

To accompany your burgers and sausages you'll also enjoy the following sides:

- Honey and mustard cabbage topping
- Burger onions
- Scott's apple and carrot slaw
- Gruyere cheese
- Lettuce and heritage beef tomato
- Brioche rolls (for the burgers)
- Finger rolls (for the sausages)

Your box will contain:

- All the ingredients to create your meal
- A hosting guide with complete recipes and timelines to ensure a smooth and delicious hosting experience
PREP & SERVE TIME
Prep = 1 hour (Allow a minimum of 2 hours to marinade before cooking).
Serve = 25 minutes
EXTRA INFORMATION
Merguez sausages - these spicy lamb sausages are from our local supplier and quite simply, delicious. They offer something a little bit different from the norm and if you like a little bit of heat to your meat, you'll definitely enjoy these.

Gloucester Old Spot sausages - these traditional sausages are anything but ordinary. Made from hand reared pigs here in Shropshire the quality of the meat is quite clear to see (or taste!) and they are the perfect accompaniment to our traditional burgers.

Wild boar sausages - if you've not tried these sausages yet then you really must! Delicate in flavour, these surprise almost everyone who tries them. These boar are hand reared here in Shropshire and the quality of the meat is second to none. These sausages really are a household favourite for us and a lot of our customers.

Our old cow burgers are made using our UK ex-dairy cow meat. The meat from these older cows has deep beef flavour and is beautifully marbled and that's what makes these burgers an absolute must for any BBQ.
Allergens
Dairy, gluten
If you require assistance with allergens/dietary requirements please contact us directly at hello@hostspantry.com