The Luxury Steak Night Recipe Box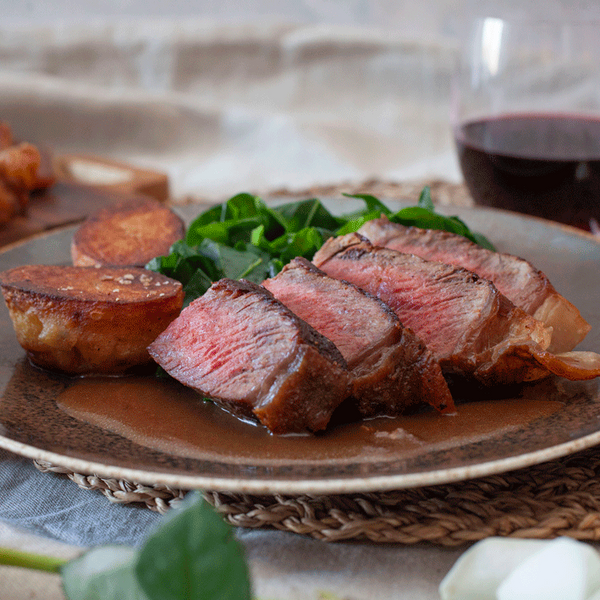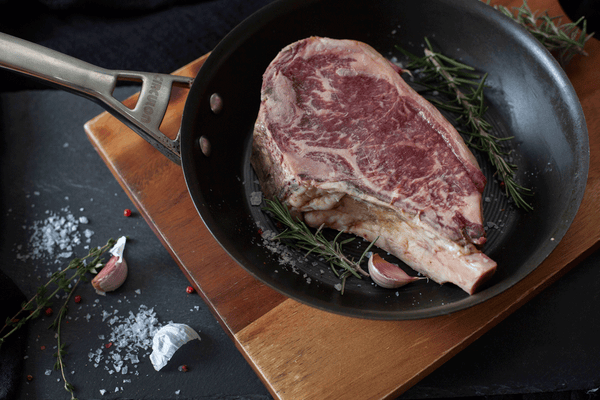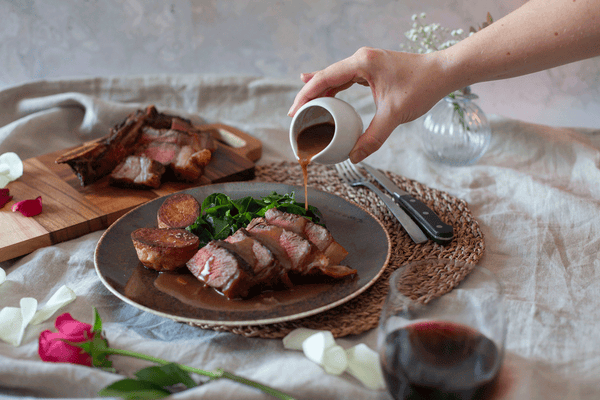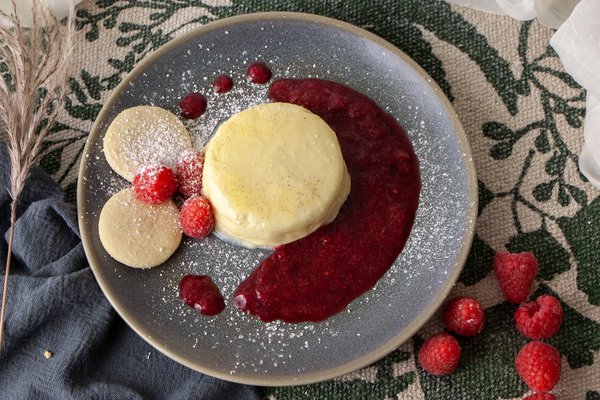 What's In The Box
This box contains all the ingredients for you to create the following menu:

Galician Bone-In Sirloin (to share) served with fondant potato, spring greens and red wine jus
Pre-Made Vanilla Panna Cotta with Raspberry Coulis and Shortbread

Included is also a timeline for each dish and a comprehensive Hosting Guide that will take you through every stage of the process ensuring you'll be as prepared as you can be ahead of your meal.

Provenance of our Galician Sirloin:
If you can appreciate a good piece of meat and you're yet to try Galician steak then this dish will not disappoint. Sourced from northern Spain, Galician Blond or Rubia Gallega are cows that are at least 8 years old and as such the meat has a deeper flavour and more marbling. This dish provides you with the perfect opportunity to experience this delicacy from northern Spain in your own home. You'll cook your steak on the bone to maintain moisture and flavour throughout the cooking process.

Our pre-made Vanilla Panna Cotta with Raspberry Coulis and shortbread is sourced from Gill's Puddings in Market Drayton in the heart of the Shropshire Countryside. All of Gill's puddings are handmade and if you're quick enough to hide the packaging, you could always pull this off as your own. We won' tell if you don't! This pre-made dessert offers you a decadent end to your meal, without any of the work.



PREP & SERVE TIME
Prep = 25 minutes
Serve = 45 minutes
Required Equipment
• Ovenproof frying pan/deep roasting tin
• Bowl
• Spoon/pastry brush
• Frying pan (ideally oven-proof)
• Baking tray
• 2 saucepans
• Foil
• Mug
• Serving plates

Allergens
DELIVERY
Standard delivery (8am-6pm, Tuesday-Friday) £7.95

Standard delivery (8am-6pm, Tuesday-Friday) FREE for orders over £70

All meat is delivered either in a chilled or frozen state in insulated packaging specifically designed to keep your food safe in transit

Delivered in compostable and recyclable packaging