Ultimate Bangers & Mash Box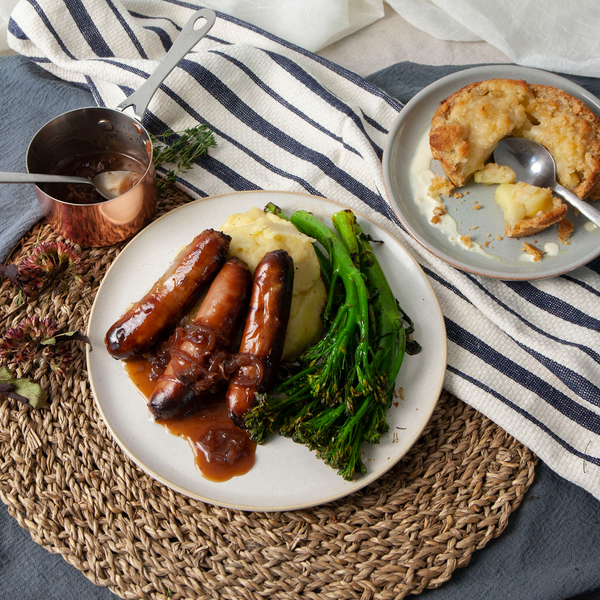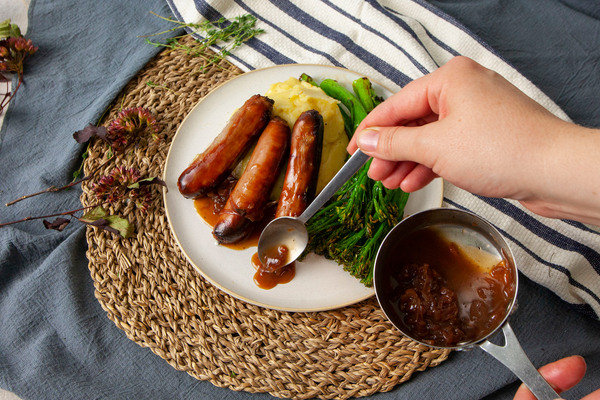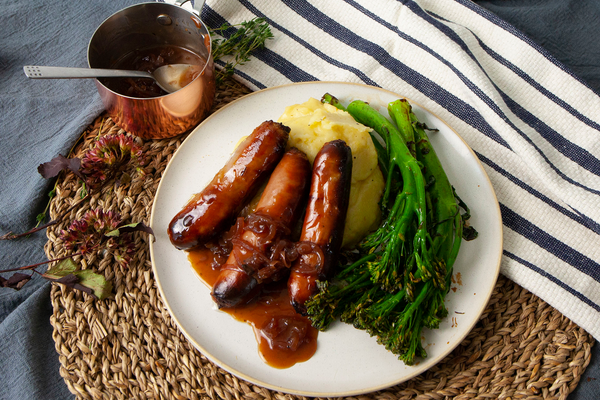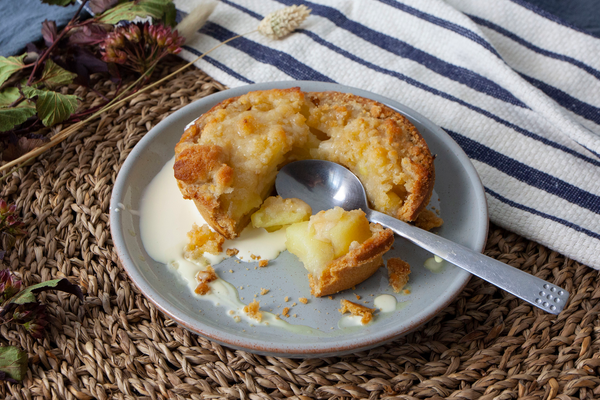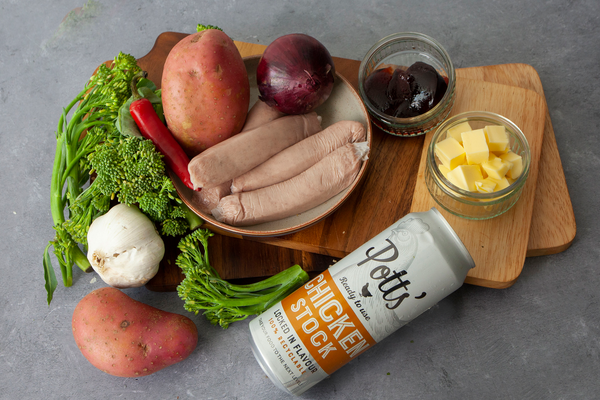 What's In The Box
This box contains all the ingredients for you to create the following menu:

Boar Bangers & Mash: Shropshire wild boar sausages with mash potato, tenderstem and red onion and redcurrant gravy.
Pre-Made Apple Crumble Tart served with Longley Farm cream.

Included is also a timeline for each dish and a comprehensive Hosting Guide that will take you through every stage of the process ensuring you'll be as prepared as you can be ahead of your meal.

Our wild boar sausages are sourced from Josh at The Shropshire Boar Company. The boar roam the Shropshire woodlands and when they aren't full from foraging for roots, insects and wild plants they are fed an all-natural diet. The time and effort that goes into the rearing of these animals means that the meat is packed full of flavour, well marbled and is something that we think is pretty special. 

Our pre-made Apple Crumble Tart is sourced from Gill's Puddings in Market Drayton in the heart of the Shropshire Countryside. All of Gill's puddings are handmade and if you're quick enough to hide the packaging, you could always pull this off as your own. We won' tell if you don't! This pre-made dessert offers you a decadent end to your meal, without any of the work.



PREP & SERVE TIME
Prep: 15 minutes
Serve: 45 minutes
Required Equipment
• Ovenproof frying pan/deep roasting tin
• Bowl
• Baking tray
• 2 saucepans
• Foil

Allergens
DELIVERY
Standard delivery (8am-6pm, Tuesday-Friday) £7.95

Standard delivery (8am-6pm, Tuesday-Friday) FREE for orders over £70

All meat is delivered either in a chilled or frozen state in insulated packaging specifically designed to keep your food safe in transit

Delivered in compostable and recyclable packaging